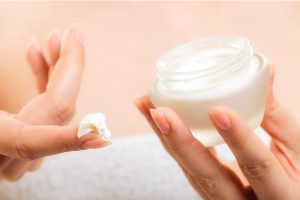 In our everyday life, we use a lot of cosmetics on both our face and body. Bottles and jars for creams, shampoos, deodorants, makeup and perfumes have become a part of our every day life. Perfumes, colors and conservatives often contain substances, which can cause an allergic reaction to our skin.
In cosmetics, what can cause an allergic reaction?
1. The chemical derivatives of the product may injure the outer layer of the skin and cause external dermatitis or
2. The immune system may react in a specific substance (cosmetic allergen) and cause an allergic dermatitis.
The time of development of the symptoms may vary. In cosmetics, fragrances are powerful substances and can cause a reaction within minutes, although soap is a lighter substance, which may cause a reaction after a few days or a week.
So if you have a sensitivity or you just want to be precautious, follow the advice bellow.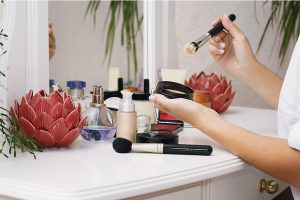 Did you have an allergic reaction?
Find out what you applied on your body or face in the last 24 hours. Don't use any of these products until the symptoms have passed. You may reuse the products, one at a time, so that you can discover the product that caused the allergic reaction.
If the symptoms don't pass after you have stopped using them, you should consult a doctor.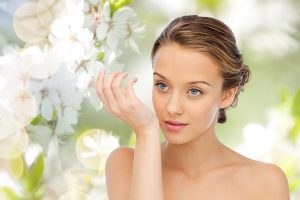 How to cure the allergic reactions caused by cosmetics?
• Avoid the specific product
• With a doctor's recipe:
1. With creams or cortisone ointments, which help to control hives, rushes and swelling.
2. With a use of an antibiotic, pill or cream, in case of an infection.
Finally, let's see how we can be protected, when it comes to the use of cosmetics and personal hygiene products in order to avoid allergic reactions.
• Prefer soaps and cosmetic products based on simple or totally natural ingredients. If a product has a lot of substances, there is a bigger risk of an allergic reaction.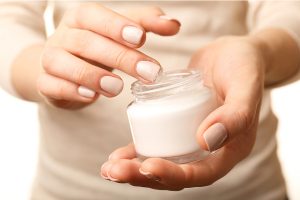 • Always read the ingredients on the labels of the products, so that you can avoid a substance that has caused you an allergic reaction in the past.
• If you choose a new product, apply a small amount in the inner side of your elbow or your wriest and wait for 24 hours before using the product.
• Spray a little of your perfume on your clothes and not directly at your skin and let it evaporate before putting them on.
• Choose hypoallergenic products, with no parabens, no fragrances and non-comedogenic. Although there is a chance that hypoallergenic products can also cause an allergic reaction.
• Do not use cosmetics after their expiration date, even the most natural products. Stop using the product if their color or smell has changed, even before their expiration. Most of cosmetics expire after 12 months.
• Do not lend your cosmetics to other people and do not borrow any, as well. There is a big chance of transmitting skin diseases.