The importance of packaging to the pharmaceutical galenical preparations.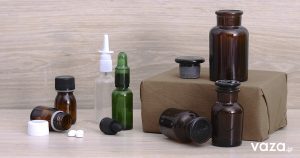 The quality of producing and packaging galenical preparations is the solution for every pharmacist who wishes to upgrade his business. But where does the term "galenical preparations" come from and are the advantages of creating these products?
The galenical pharmaceutics, in the first place, were the medicine that were prepared by Claudius Galenus (Galen), the second most important doctor after Hippocrates, during the ancient years. According to the bibliography, these pharmaceutics were complex and came from plants' oils and animals.
It is true that the art of creating pharmaceutics had disappeared for a while and the pharmacist was just the seller of products made from pharmaceutical companies. But now, the market of galenical pharmaceutics is developing rapidly, creating a competition in this specific field.
The pharmaceutics that are prepared in a pharmacy lab have many advantages and a pharmacist can profit from them. There is also a big benefit for the patients that use them.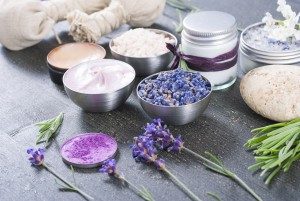 Galenical preparations cover a big range of needs, comparing to the industry made ones.
Some of these are:
• Adjusting the pharmaceutics to the patient's needs, individually.
• Covering the needs that may appear in certain groups, such as the elderly or infants.
• Prescription of medicine, either non-existing or in lack of from industries.
• Changing the form of the medicine for easy use, for example turning a pill into a syrup.
• Preparing homeopathy pharmaceutics.
• Creating cosmetic products.
• Producing pharmaceutics without conservatives, suitable for long term treatments and ideal for sensitive skin.


The key in preparing galenical pharmaceuticals with a good quality is the right equipment for their production and their packaging. The quality of pharmaceutics and cosmetics can be better with the use of upgraded equipment; therefore vaza.gr can provide everything that a pharmacist may need in the process of preparing his own pharmaceutics. There are pharmaceutical bottles or cosmetic packages, in the best glass quality to protect your products from external factors. Here you can find a variety of equipment and packages for your pharmacy, such as:
• Pharmaceutical Packaging
• Cosmetic Packages
• Syringes (glass or plastic)
• Funnels (glass or plastic)
• Dispensers
• Spray for topical-nasal use
• Spatulas
• Caps and droppers
• Zip bags
and many other tools and packages, which will make the art of a pharmacist easy and with high quality.
Since it is very important that a pharmacist produces within his field and not only consult or sell medicine, vaza.gr stands by you and provides all you need when it comes to equipment.