Natural cosmetics, benefits and the right packaging.
Nowadays, there are more people who prefer natural cosmetics for themselves. Most of these people choose cosmetics based on their ingredients and that they are pure and beneficent for their skin, their health, as well as environmentally friendly.
In Greece, there are a lot of herbal and natural ingredients, so there are a lot of Greek companies that make natural cosmetics.

What do we mean with the term "natural cosmetics" ?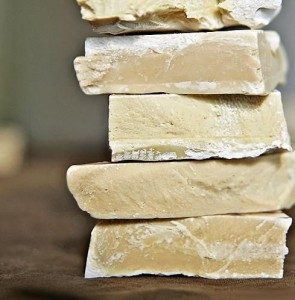 Natural are the cosmetics that are made from ingredients with a natural origin that also constitute the active ingredients of the product. They are not herbal necessarily. These ingredients may also come from animals. They haven't been too much processed; they don't contain parabens or other stimulators and are environmentally friendly. Their packages, jars, bottles and boxes are also friendly to the environment and suitable for the products' preservation.
If you use or produce natural cosmetics, make sure that they are in a safe package, so you optimize their efficiency. Dark containers, glass packages and acrylic jars are suitable for natural cosmetics. The criteria to choose the right packaging depend on the ingredients of your products, since some of them may be sensitive to sunlight or air (airless bottle).
Natural cosmetics have gained the trust and support of consumers, since they have: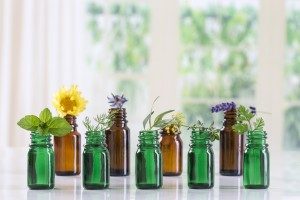 • High percentage of natural raw materials.
Depending on their composition, we can separate natural cosmetics to a) 100% natural, which are mainly oils, that don't have any additives and b) natural origin cosmetics, where almost all of the natural cosmetics belong to. The active ingredients are the natural substances, but they can also contain synthetic substances. The percentage of natural ingredients vary between 10% – 90%, but never reaches 100%.
• The absence of side effects.
Since they don't contain any chemicals, the risk of an allergy is low. These cosmetics don't block the pores and they don't leave your skin dry or greasy. Natural cosmetics don't contain parabens, although some of their ingredients may cause an allergy that comes from the raw materials, unless they are organic raw materials.
• No test to animals.
The companies that produce natural cosmetics have an environmentally friendly policy, not only when it comes to humans but to animals as well.
• Absence of harmful conservatives.
The conservatives that are used in natural cosmetics prolong their lifetime, usually for a period of 6 to 9 months. After opening the product, you should keep it in the fridge and use it within one month. You can always consult the product's label.
• Affordable.
Natural cosmetics are more affordable in comparison with the cosmetics that have chemicals inside, since they are produced by smaller businesses, which keep their products in low prices.