There are many reasons why couples offer wedding favors. It is a thank you gesture to your guests and you provide them with a memory of your happiness. As you approach the last few months before your wedding, you will start your search for wedding ideas and choose the right materials for your wedding favors. From mini jars of homemade jam to personalized cards, eco-friendly options and much more, there are many types to choose from.
The first step in choosing the perfect wedding favor is to calculate your budget, as their average cost is around 200-300 euros, according to a survey of more than 27,000 newlyweds who got married in 2019. Next, choose the type of gifts that you want to give, whether they are edible gifts, cute souvenirs or something else. Your preferences should also match the theme of your wedding, whether it is rustic, glam, classic or beachy.
If you are looking for unique ideas for your wedding, do not worry! We have provided you with everything you can imagine. Explore these top suggestions for your special day.
Lollipops!
Yes you heard right! Lollipops are a classic children's treat, but they could also be a wedding favor, either for a wedding or a christening. Choose flavors that most people like, for example chocolate waffle or classic cherry!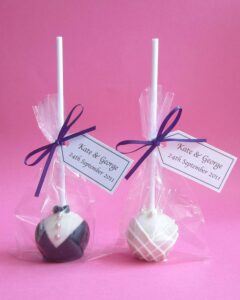 Cheesecake jar with seasonal fruits!
You can try different desserts for example tarts, chocolate pudding, vanilla custard and so on!
Refreshing and summery!
Keychain with opener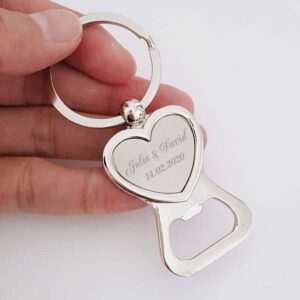 Beautiful, humorous and original!
Cute cases for salt and pepper!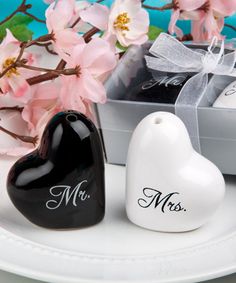 A bonbonniere higher in cost but very impressive!
Beautiful decorated jars with honey!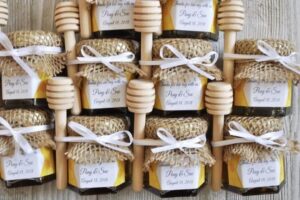 For sweet marriage life!
Mini bottles with antiseptic gel!
We hope you find our ideas useful and creative.
Some general recommentations on favor decoration items, jars, pouches, and serving items.